Epoxy Floors: DIY vs. Hiring a Pro
Here in New England, many homeowners take a great deal of pride in doing home improvement projects themselves. That's our Yankee ingenuity, and perhaps our Yankee frugality! When you are considering hiring a professional or doing your own epoxy floor for your garage or basement, it's important to look at the most important indicators for a successful installation.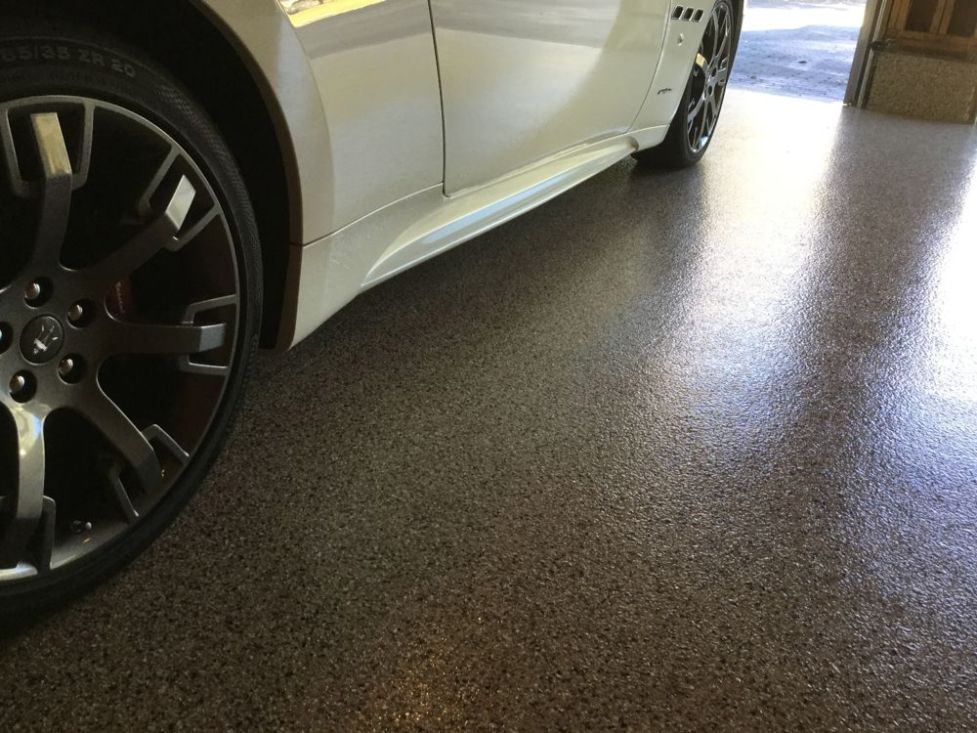 Product Quality is Key
We've worked with clients who have walked into their local big box home improvement store to purchase epoxy products to apply themselves. The products seem very affordable, and the instructions seem straightforward, so they head to the cash register with great expectations.
There's also the DIY homeowner who does thorough research and purchases "professional grade" products online. They dedicate the entire weekend to the project, follow the instructions to the tee, and hope that the product cures the way the manufacturer describes.
Fast forward a year or two, and both of these scenarios end up with the same results. The floors begin to peel, chip, flake, and wear. To put that much work into your garage epoxy floor, only to be faced with the prospect of having to do it all over again is frustrating, to say the least, and not quite the financial savings you counted on.
It is important to know that the product you are applying is truly a quality product that the manufacturer will stand behind. Tailored Living featuring Premier Garage offers an epoxy floor that has been developed for commercial applications and adapted for residential use.
Proper Floor Preparation Makes a Big Difference
For the DIY kit, there is always a recommendation to use some acid wash. This helps to remove some surface debris. So we spend hours scrubbing our floor to make sure we get all the dirt off. After all the scrubbing, is it enough? The only way to truly prepare the surface is to do some mechanical surface preparation using a shot blaster or grinder to remove the top layer of concrete.
What do you do with a giant crack running down the side or the chunk of floor missing? Do you want to just paint over it or do you want both of these imperfections to disappear as if they never existed? Using proper techniques and materials can do just that.
Technique: Practice Makes Perfect
Most homeowners, if they are lucky, will only do one or two garage epoxy floors in a lifetime. That makes it pretty challenging for them to perfect the technique. And most homeowners who have tried to apply their own floor will tell you, "It was a lot harder to do than I thought!" So perfecting the technique is probably going to be the greatest challenge with a DIY project.
There are many variables to consider - concrete condition, moisture level, and air temperature and humidity to name a few. A well-trained installer will understand how to factor the variables in when they choose the right products for your floor, prepare the concrete, and apply the epoxy. Experience is key when you want consistent results, regardless of environmental conditions. Our Tailored Living featuring Premier Garage expert installers have the experience you need and the technique that produces consistently beautiful epoxy floors.
To see our crew in action, take a look at our epoxy floor video here https://www.youtube.com/watch?v=cTxiizQutMw that shows how we provide a garage floor that you can enjoy for many, many years to come. We'd love to talk to you if you are ready to hire a professional for your garage epoxy floor.