Is it possible to clean up my disaster called my garage?
How do you store things in your garage? Do you buy a shovel or rake and then figure you would buy a hook to hang it up on the wall? Then after a few years, you have several different types of hooks for all of the home projects you have around the house and realize half of them are broken and it looks like pieces of a giant puzzle. At this point even opening the garage door becomes painful since it looks like a mismatched disaster of ugly kitchen cabinets, broken hooks, and tools. If this scares you because this is currently happening then you should consider calling us.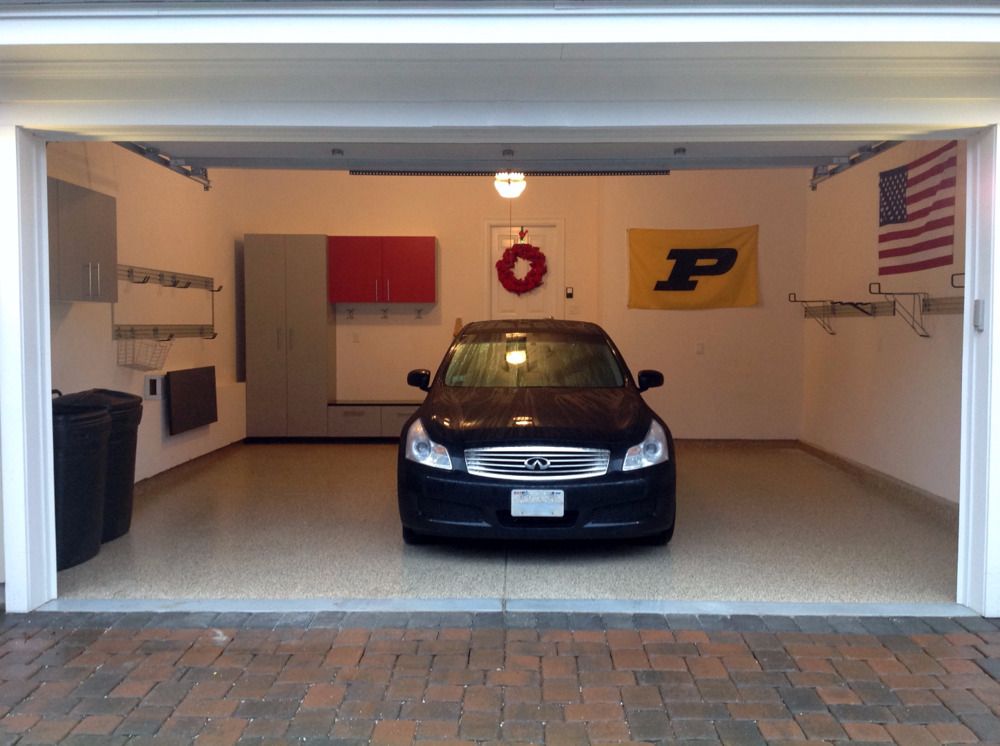 We have been a leader in garage organization for several years and can relate to the mess and clutter a disorganized garage can create. With proven garage cabinet designs offered in a variety of colors and finishes, we know that it is important to you to be able to use your garage in an efficient and yes, welcoming manner! Give us a call at 603.232.0117 to see if we can help you get some order to your garage!