Popular Garage Storage Ideas
Here are 3 simple storage ideas to keep your garage pleasant and functional for everyday use.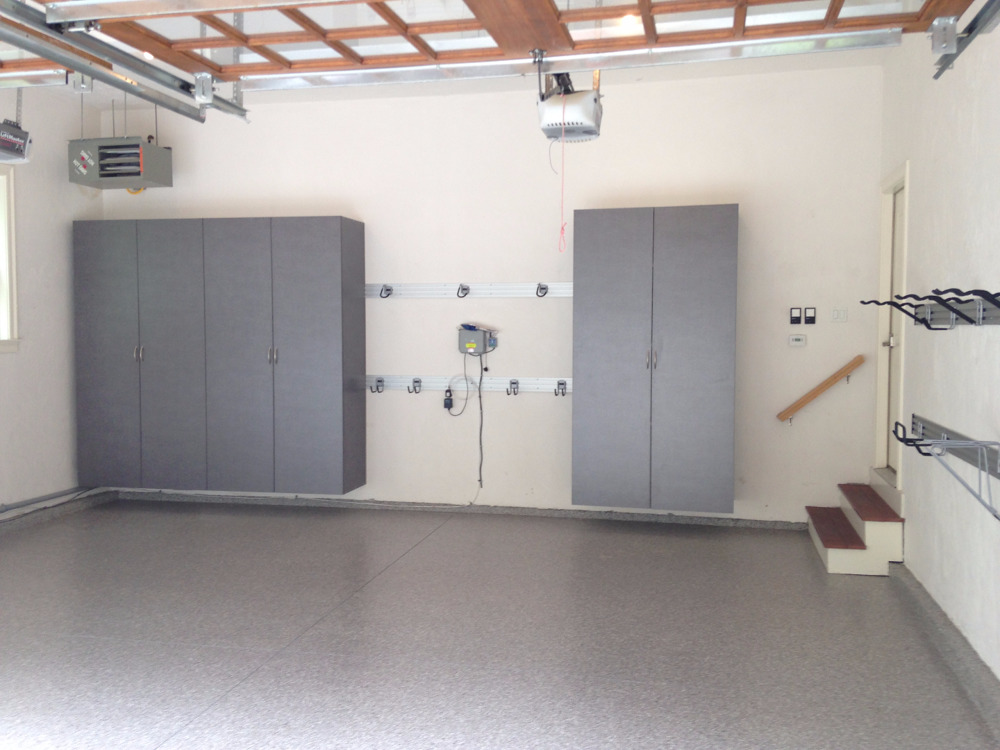 1. Cover your floor using an epoxy floor coating - An epoxy floor covering keeps the floor clean and easy to walk on. The floor will bring a much-needed color to your garage.
2. Garage Cabinets - Keep garage items neatly stored and behind closed doors in a sturdy cabinet.
3. Hanging Hooks - Adapting a system of interchangeable hooks keeps simple items off the floor in tight spaces.