Why Design A Mudroom In Your Garage?
What is a Mudroom and what purpose does it serve? Today, the Mudroom is used for more than just your coat and shoes. Today's Mudrooms are multipurpose rooms and usually catchalls for the house overflow. You might have a bench or seat to sit on and some kind of cubby or bin that holds miscellaneous items such as hats, gardening supplies, and extra bags. In addition, there might be a closet or sink, and the mudroom could even be doing double duty as a laundry room with washer and dryer.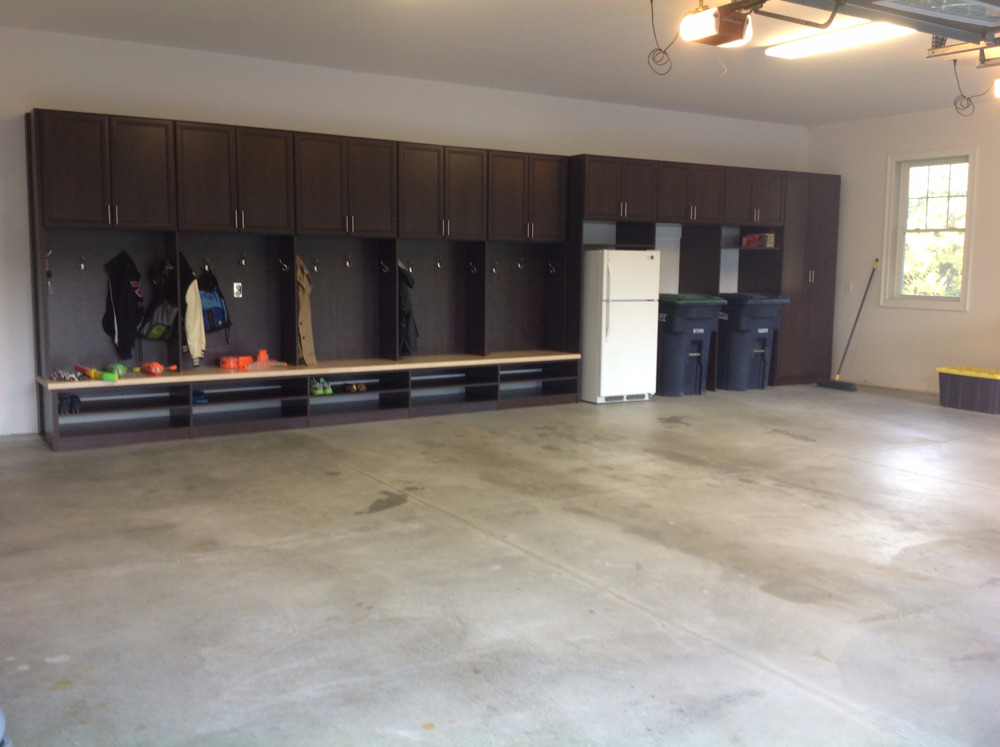 When we think of a mudroom, it is the secondary entryway into the house and that entryway is now coming through the garage. We drive into the garage and unload our vehicle of groceries, sports equipment, school bags, and the family dog. And while it isn't planned, the typical garage is made up of a somewhat organized clutter with recycle bins, tools, and some multipurpose surface where things get dropped, never to be seen or heard from again. That is what the garage of the past looked like.
A garage designed with Tailored Living can be a highlighted entryway and showpiece where everything has its place within custom cabinetry and on flooring that glistens with accenting epoxy flake. The garage of today is versatile, easy to clean, durable, and wholeheartedly welcoming.