Top 10 Garage Renovation Tips
Other than being a secure place to store your car and being an alternative entrance to the house, your garage can have numerous other functions. This includes acting as your home workspace, additional storage space, a game room, or even being an extra guest room. When you need to convert it from one use to the other, a remodel might be necessary. Overall, the benefits of redesigning your garage can be extremely rewarding in the long run.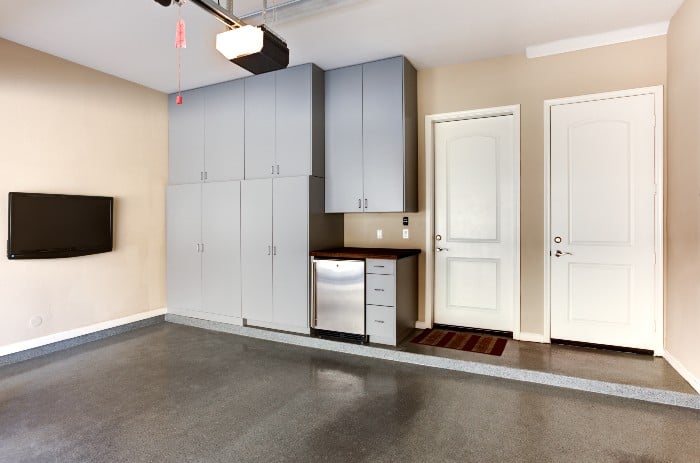 Increases value
A better garage floor, high durable coats, a new organizational system, and nice cabinetry are some of the things that make your garage look clean and elegant.
Preserve your automobiles
Keeping your vehicles, bikes, or scooters outside exposes them to harsh weather. The best way to preserve them is by parking them inside your garage, where they will even be more secure. However, you might have to remove the clutter inside to have some more space.
You could do with some change
Change can be great as it helps you to add more functions to your garage. You might add some cabinets to store more items or even set aside some space for a small workshop. Either way, you will rarely regret changing your garage to be more functional for you and your family.
Prevent deterioration
Worn-down floors, cracked concrete, stains, and more are the signs of a garage that has taken a beating. PremierGarage can help you with garage floor renovation by installing epoxy floor coatings that have fast curing and are extremely durable.
Sustain your busy lifestyle
Your family could be one of those highly caught up in the hustle and bustle of life. Such a lifestyle could include partaking in numerous sporting and outdoor activities, all of which require numerous types of gear or equipment. When you need a place to store such equipment, you can install unique storage racks or cabinets in your garage.
What should you consider when renovating your garage?
As you begin to think about renovating your garage, there are some questions you should ask yourself. This will help you determine your goals and how you wish to utilize your garage after everything is said and done.
What do you hope to accomplish through this renovation?
There are numerous objectives you might have for renovating your garage and such will determine how you go about it. You might just want to make the space neater without changing its functions or you may be looking to change how you use the space. This will determine the amount of money you should set aside for the project and the total time all the work might take, among other things.
What will you be using the garage space for?
Your garage's new design will mainly depend on how you want to use the space after the remodel. If you are turning it into a guest room, for instance, a bathroom may be necessary while racks might be useful if you want to use the space for storage.
Are you doing the flooring as well?
There are numerous types of garage floor renovation materials and their uses differ. If you are taking the time to renovate your garage, you should install a floor that aligns with the purpose you intend for the garage and matches your aesthetic needs.
How much storage will you need?
Regardless of your remodeled garage space's new use, it is likely that you will need to store several things in there. This can include your work supplies, car essentials, and extra stuff from your house, among others. You have to consider the size, amount, and handling needs of the things you need to store to leave the appropriate space.
Top 10 garage renovation tips
A garage renovation project will come with a long list of decisions, tasks, and interactions. Here's how you can make things less confusing as you get started.
Plan well
If there is something you want to run wild as you plan your garage renovation, it's your imagination. Certainly not your costs. Otherwise, your remodeling project could become a nightmare of expenses that keep mounting. While your enthusiasm can drive the project, it is proper planning that will ensure its successful completion.
Think beyond just now
Your plan should enable your current and future hobbies. This means setting aside some room for the hobbies' particulars, whether you are into kayaking, ATVs, model planes, woodworking, or cars, among others. Make sure that you have sufficient space to avoid tripping over your new hobby every day.
Set a budget
When you are planning to do a garage renovation, the first thing you should do is set a budget. Even though you want a particular design, you should be able to afford it. Having a budget will ensure that you prioritize your needs and are clear about the amount you are prepared to spend. Plan out every detail before the construction begins and budget for it to ensure that you don't spend more than you were prepared to.
Start from the ground up
You should start the project by designing and installing a garage floor that serves your current and future needs. You might have to do a resurfacing if the surface has cracks or is uneven. Epoxy resin garage floors are especially ideal since they are highly resistant to staining, more durable, easy to clean, and suit numerous purposes.
Get your timing right
You might have a timeline in mind as you start the garage renovation project. However, it is a great idea to avoid having a high-pressure deadline as unexpected surprises can occur. Make sure you are not locking yourself into a tight turnaround time, leaving room for potential delays.
How many cars?
If you are renovating your garage to optimize space for cars, consider how many you are trying to store. There could be certain instances where you may have to install auto lifts (if you have high ceilings) to accommodate space for multiple cars.
Deal with power outlets
You might have less of them, depending on your needs, but have to make them work. First, ensure that they are connected to a dedicated electrical circuit, free from house appliances such as air-conditioners. If you will be using heavy electrical tools, such as for welding, for instance, you will need at least 220 Volts.
Expect the unexpected
Sometimes, even a well-laid plan can go awry. Delays and setbacks could threaten to stop your project. However, you can curb them by having an emergency reserve which equates to about 20% of your entire budget.
Light it up
Fluorescent lighting offers the best value for money. However, when it comes to offering superior quality and a well-lit atmosphere, LED might be the better option. This technology is also more efficient. As you install your lights, ensure that dark closets and workbenches, among other hidden spots, are also well lit.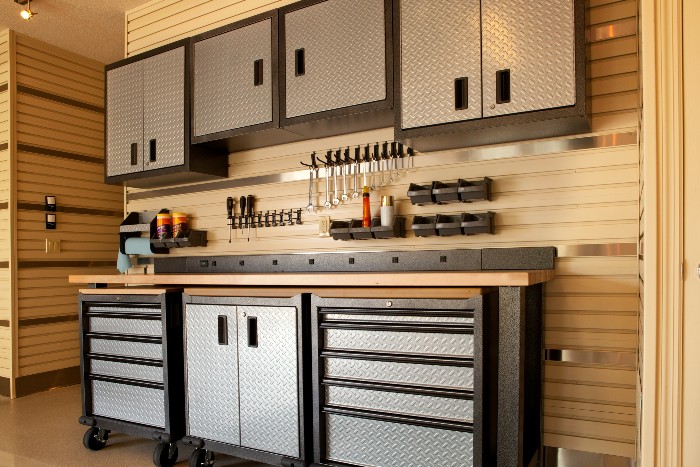 Budget for a professional
There are some things you can do on your own. There are others you simply can't. Trying to take on a garage renovation from the ground up is an advantageous task and could result in a poorly executed finished product. This in turn can make the renovation even more costly, as a professional now has to repair your work before starting all over again. Professionals will also advise you on the permits that are necessary, liabilities insurance, and workers' compensation.
At PremierGarage, we offer creative home reorganization solutions. This includes numerous garage renovation ideas that could work for you. From garage floor renovation to closet storage installation and many other types of home storage, we are ready to help you transform your garage. Contact us today for a free consultation and find out how we can help to brighten your home.