What Should you Know to Create Your Dream Garage?
Finding a garage-style that best resonates with your taste is paramount. PremierGarage offers the best dream garage ideas you should consider.
Practical Dream Garage Ideas
Customized Flooring Refurbishes your Garage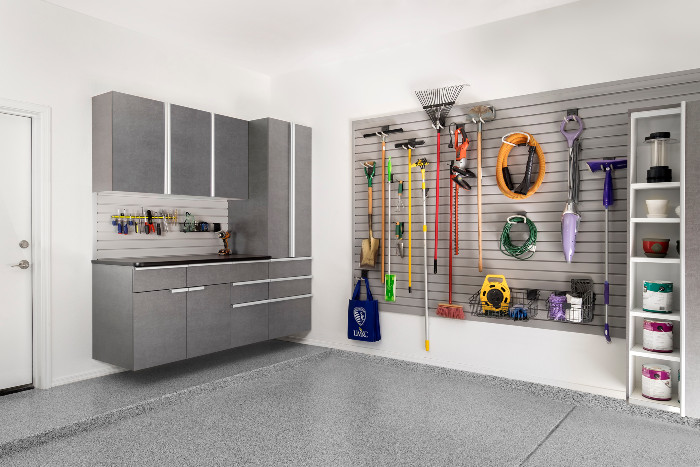 The garage flooring is undeniably an essential part of your space. Remember you will expose your floor to high pressure from your vehicles. The ideal floor needs to be tough, resistant and durable. Some of the most optimal flooring options include:
Epoxy Flooring
Are you looking for a sophisticated and elegant garage flooring option? The epoxy flooring should be your number one priority. The durable and tough coating comes in a variety of colors; you have the freedom to select your preferred color.
The epoxy garage flooring cleaning process is straightforward. The coating also resists moisture making it the most feasible option for your garage. You may add the flooring coating on stone and concrete floorings to make the floor more attractive and durable. The subfloors make the extremely cold stone flooring warm while protecting the underlying floor from massive car movement damage.
Pros
Numerous color option available
Very resistant to chemicals
Durability
Protects the underlying floor
Easy to clean
Flexible Tiles
The garage flooring option is water-resistant and has an extended lifespan. It also resists stains and scratches; which are quite prevalent in the garage floor. I mean, they can even hide imperfections or stains on an old floor.
Pros
100% water-resistant
Resistant to dirt
Installation does not require any adhesive or curing time, so most garage floors can be completed in one day
Comes in a variety of colors to match your garage
Durable
Stain-resistant
Slatwall Storage Creates a Sophisticated Garage Space
Elegant storage spaces in your garage create a seamless and aesthetically appealing environment. Customized storage spaces help in proper organization tips for your gardening items, sports equipment, and tools.
The Slatwall storage is a versatile system installed on the wall to free up the floor space. The style of the storage is desirable and creates something extra on your wall. The durable finish customizes your garage space while creating more storage space for your dream garage.
Slatwall enables you to store all your garage equipment. It's a storage solution suitable for sports equipment and garden tools.
The best organization hack in any garage; your tools are well displayed, making it very efficient for faster tools accessibility.
The PVC and aluminum finishes are of high quality and give out a modern look.
The versatile colors create a desirable spark in your garage.
The numerous style designs give you a variety of options.
Reconfigure your Space with Overhead Garage Storage Space
Overhead storage space is a viable garage storage space for rarely-used or out of season garage tools. The unique storage alternative helps in clearing up your floor space. Hazardous items that may pose harm to your loved ones should be correctly stored in the overhead storage space.
Ceiling storage options are diversified; essentially opt for an option that offers convenience and safety. The overhead storage options may range from:
Garage overhead racks
Motorized overhead options, e.g. lifts
Platform lifters
Most people devalue the installation of overhead storage spaces. But, if you have minimal storage space, the elevated storage units elegantly create ample space. Incorporating modern technology such as lifts to store the items ensures safety in the space.
It is possible to incorporate intelligent technology to store bulky tools safely.
Clears up the floor space; creating more space for vehicle storage.
Rarely used items can benefit from this storage solution.
You can redesign the storage solution with your preferred color, style and design.
Keeps some tools out of children's or pet's reach.
Reform your Garage Door
Your garage door creates the first impression of the style and design of your space. Traditionally, garage doors are designed to offer the security of your vehicles and tools. Upgrading the garage door transforms the space and creates an image of personalized styles.
Upgrade the hardware- opt for a hardware design with unique styles and a sleek appearance.
Style-the preferred style should resonate with your taste and preference. The color option should rhyme well with the rest of the home.
Style of opening-remote controlled; garage doors are modernized and offer robust security. The prevalent styles of opening include; roll-up, side hinged or retractable doors.
Garage Customized Cabinets add Zeal into your space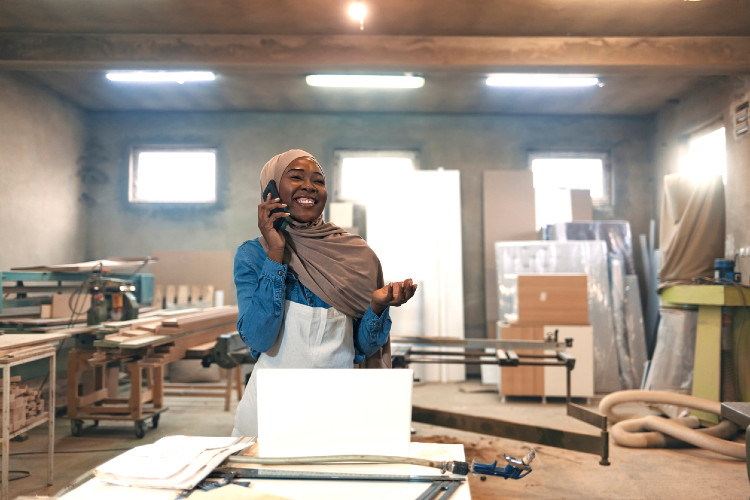 The location of your items in a cluttered environment is quite frustrating. If you don't incorporate a good storage tactic in your garage, you will end up with a pile of unorganized items on the floor. The messy garage environment reduces the value of your home, and the haphazard organization skills make your tools susceptible to damages.
The customized storage spaces are reconfigured to fit into small sizes or uneven walls seamlessly. The addition of cabinet doors will conceal the items in closed doors, creating a flawless look. In such a setup it is possible to quickly locate your gardening tools, sporting equipment and other types of tools.
Custom cabinets can be created with unique styles and finishes to suit your preferred final look.
Customization is done depending on the size and number of tools.
Separation of tools is possible.
The cabinets are installed according to space.
Transform your Garage Space with PremierGarage
Arguably, the garage is the most forgotten space; most people devalue the need to have an aesthetically pleasing garage. However full transformation of your garage is possible using the above dream garage ideas. Selecting the best garage flooring options and customized storage units will create an elegant space. PremierGarage offers a free consultation with garage design experts who will offer the best renovation insights. You can either opt for a virtual or face to face consultation.
PremierGarage focuses on offering customized dream garage ideas for each client. We aim at ensuring we deliver the best products and expertise to enhance the aesthetics of your garage or other rooms.
*Updated 10/24/2022