Commercial Flooring Solutions
Complete Coverage with Just One Call
Flooring should not only beautify the workplace, it must be functional as well. Floors in commercial spaces are generally highly trafficked and can greatly benefit from an epoxy floor coating. PremierGarage Commercial Solutions offers two types of commercial floor coverings engineered to meet the needs of your business. PremierOne® exclusive industrial-strength epoxy floor coatings and PremierTrax® interlocking flexible floor tiles.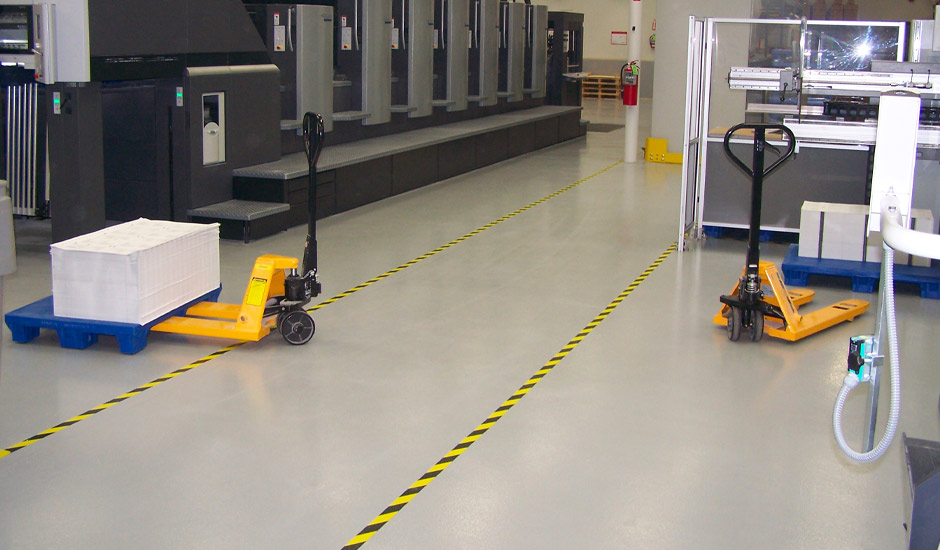 Warehouse tough, our PremierOne floor coatings can stand up to heavy machinery and everyday work traffic.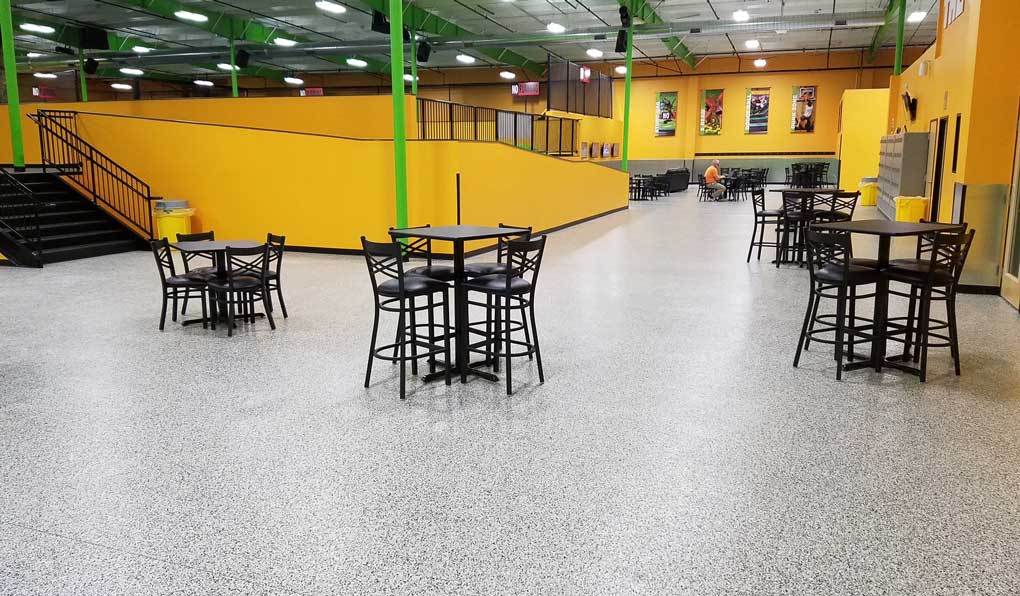 Our flooring solutions add value, beauty and utility to your space.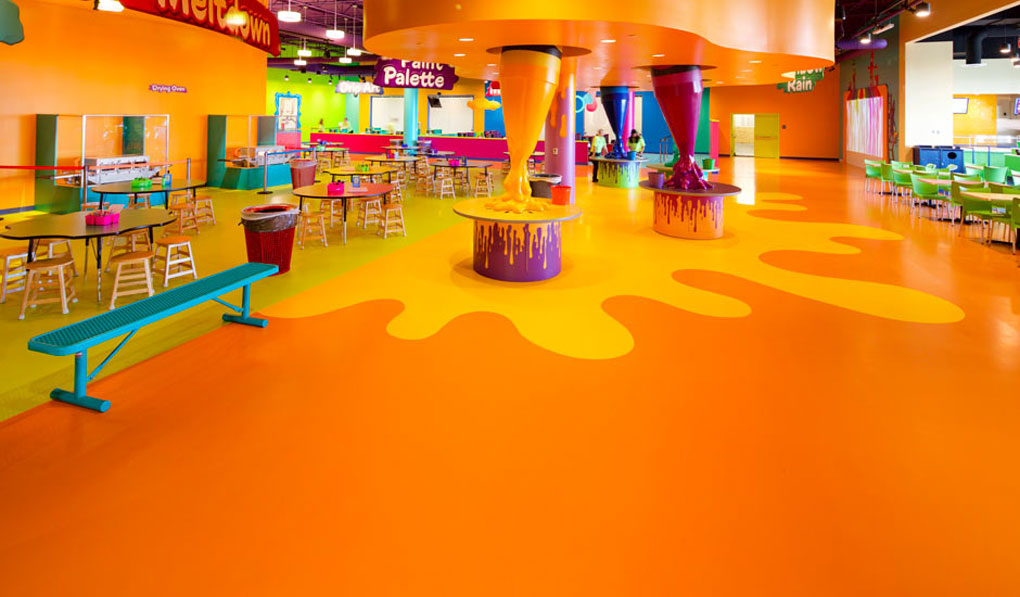 A bold statement, but easy to clean and maintain. Our PremierOne industrial-strength flooring comes in a wide variety of colors and finishes.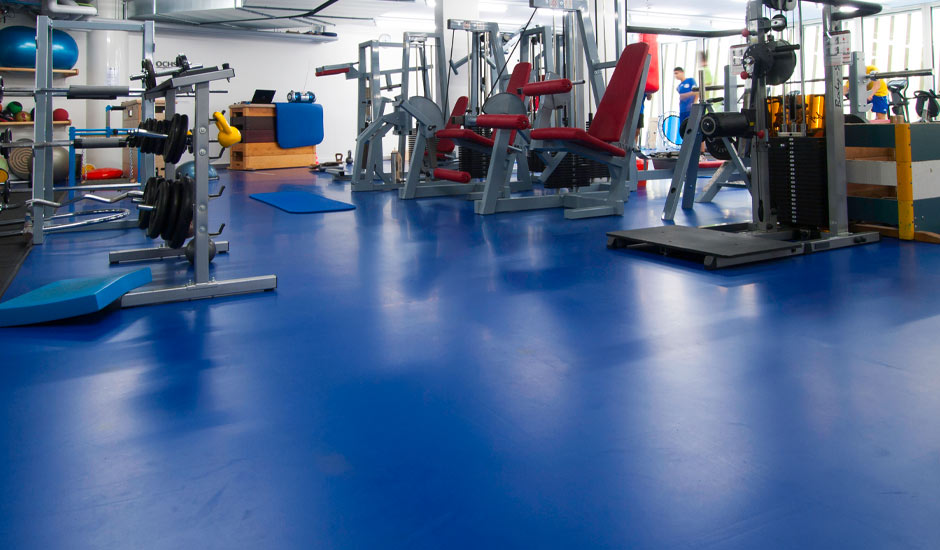 Custom commercial flooring is ideal for high-traffic and heavy-use areas like gyms.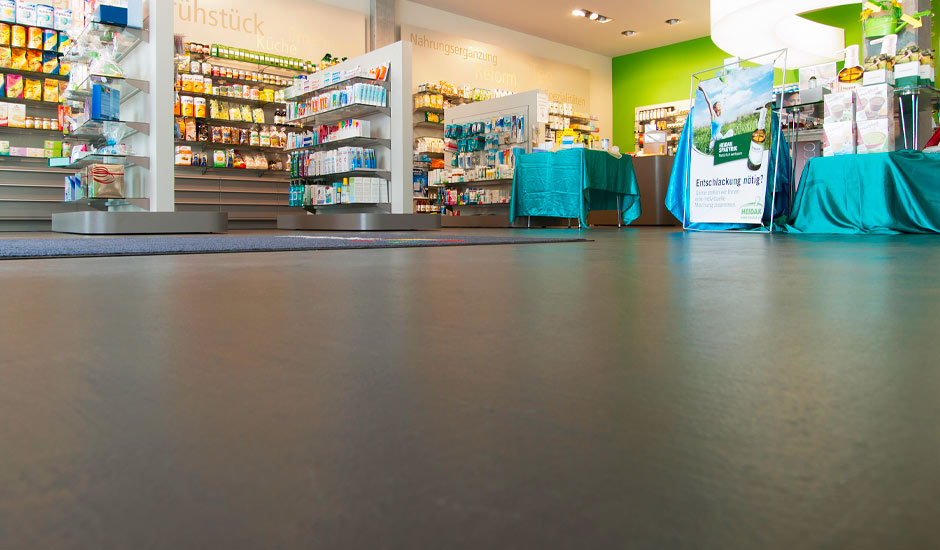 This store will practically clean itself at the end of the day with the stain and moisture-resistant PremierOne Solids custom floor.
Our exclusive formula creates a hard surface that provides protection against spills.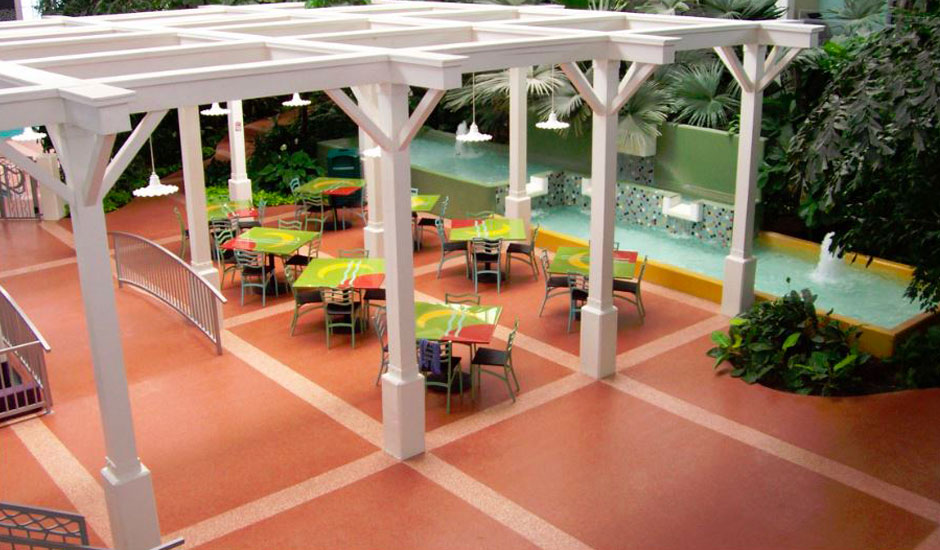 Enhance the beauty and functionality of your business with industrial-strength flooring.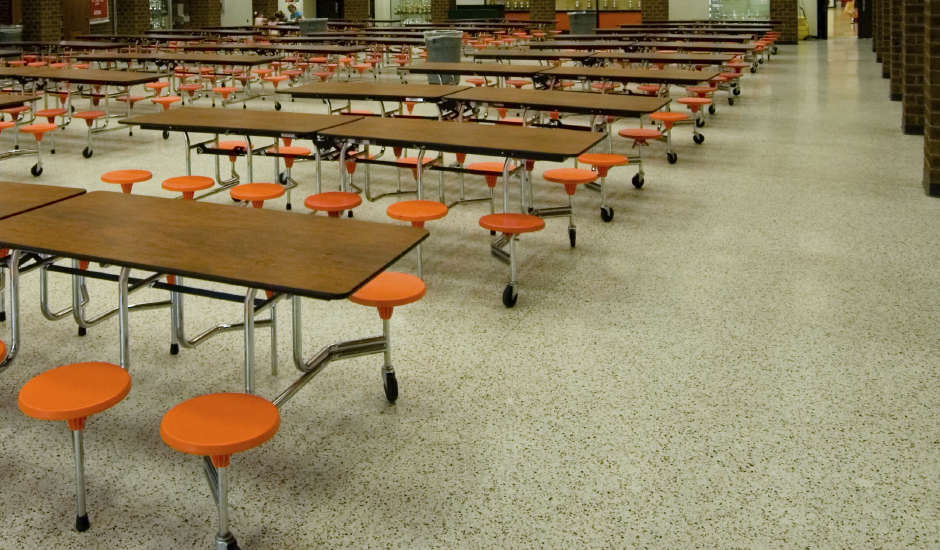 Easy to clean no matter what is spilled on it, PremierOne flooring is tough enough for any school cafeteria floor.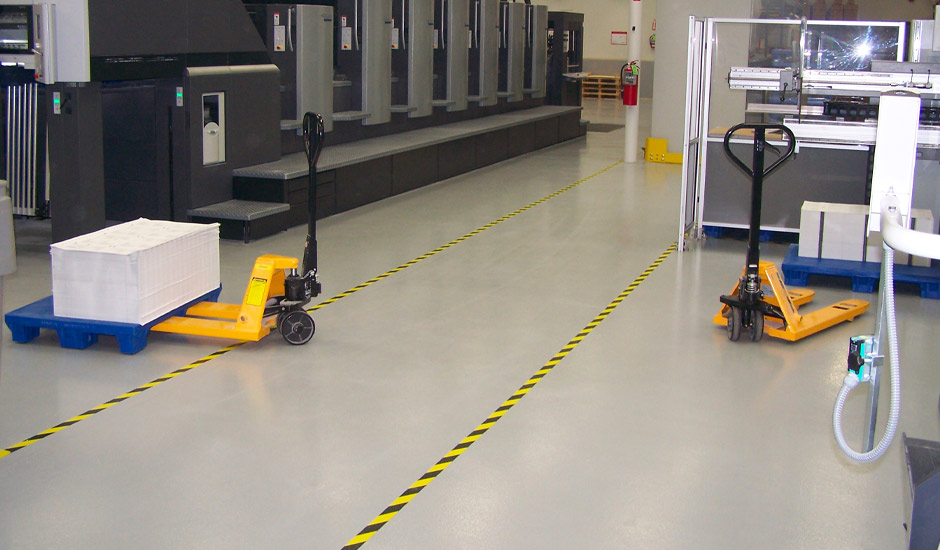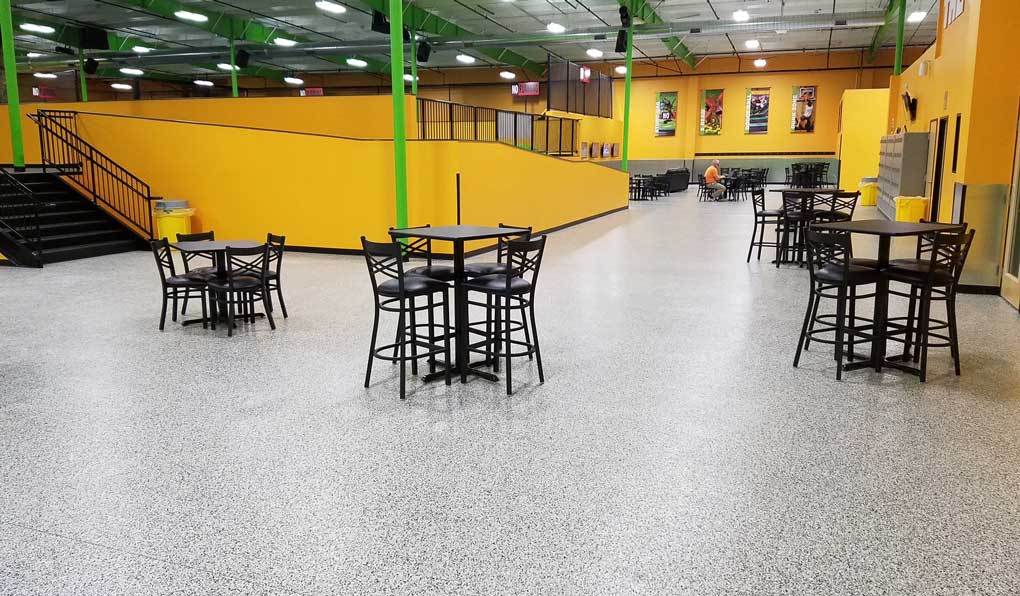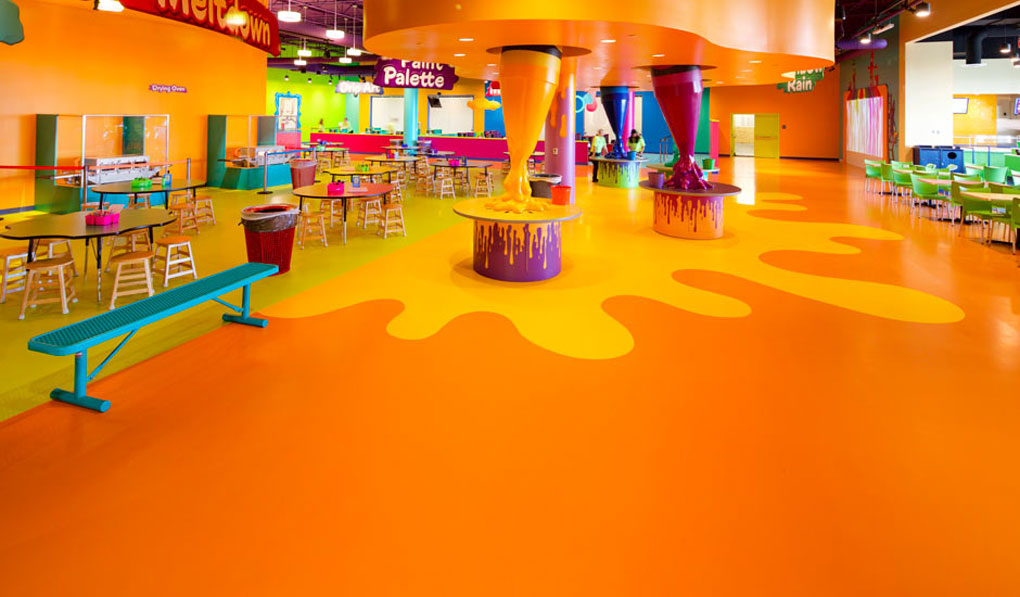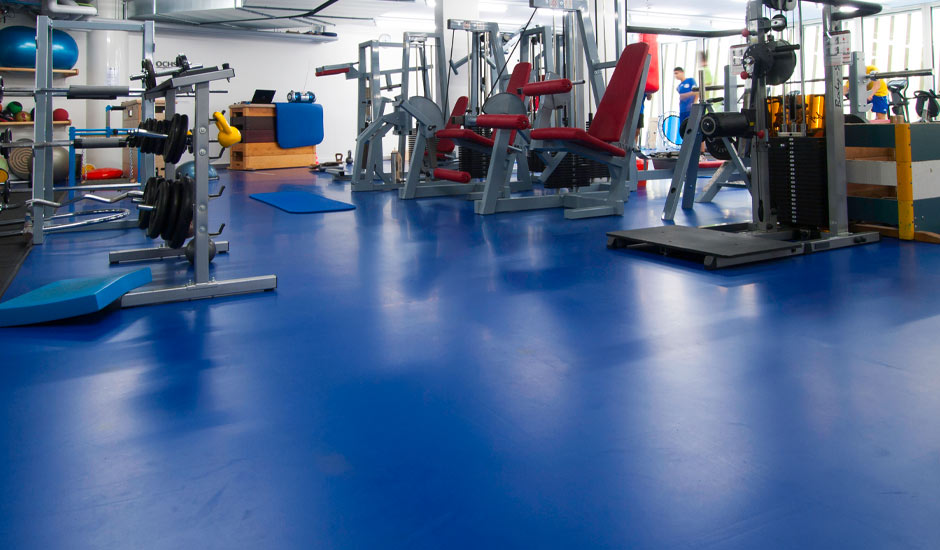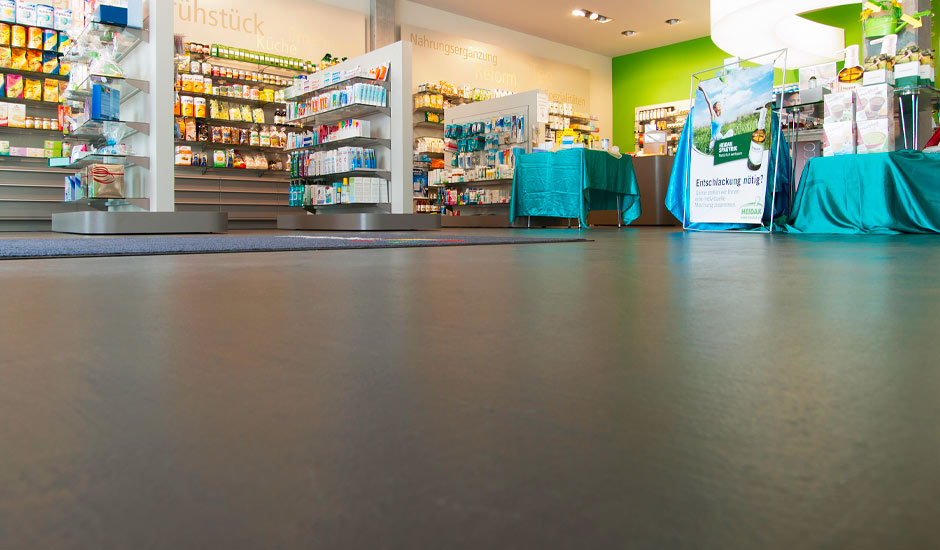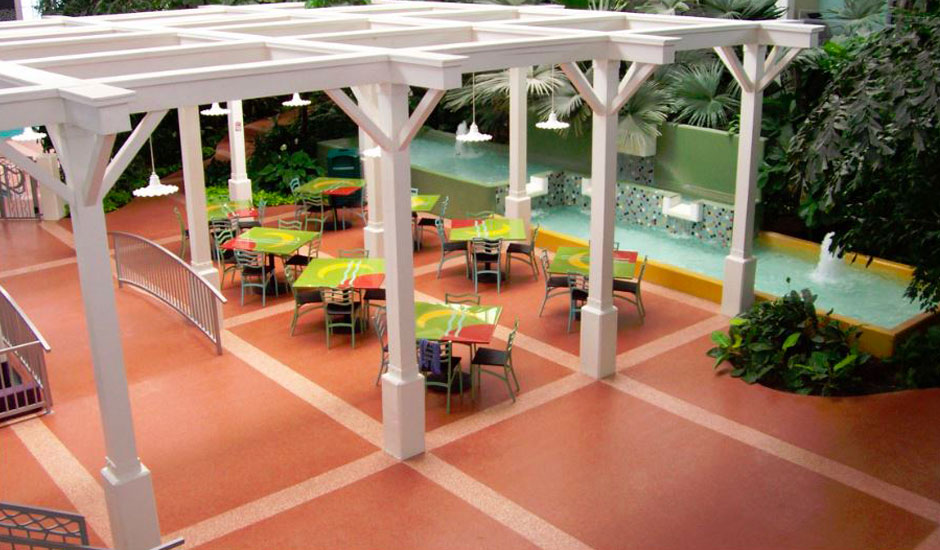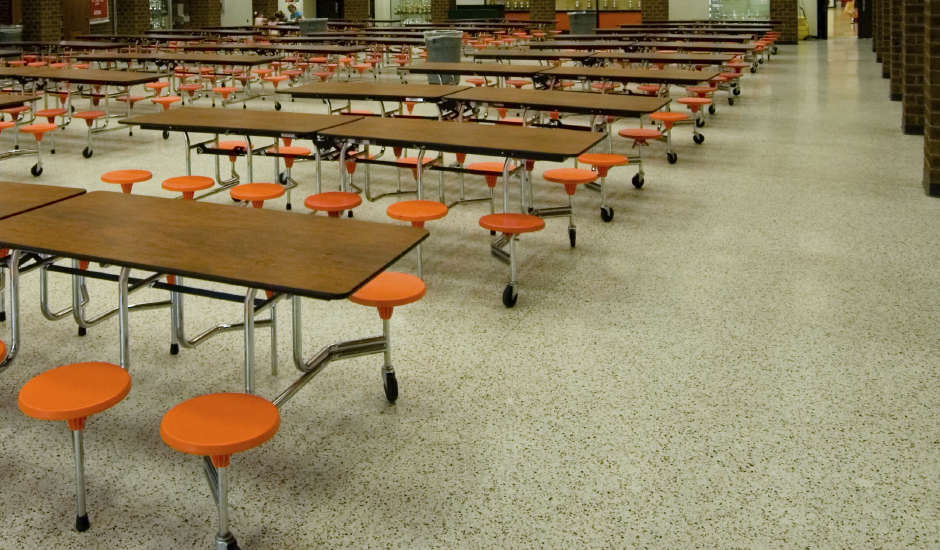 Durable Solutions for the Way You Work
PremierGarage Commercial Solutions offers a full line of commercial flooring from the nation's best-known vendors for any office need. Custom flooring, including decorative epoxy coatings and interlocking floor tiles creates durable floors that exceed the toughest industry standards.
Our proprietary, state-of the-art hybrid polymer floor coating is durable against peeling, due to its tenacious bond to concrete and resists fading with UV-stable finish coat.
Floor coatings are easy to care for and easy to clean, perfect for cleaner and healthier offices or warehouses.
PremierOne floor coatings can withstand any amount of traffic and are ideal for heavy use areas like dealer showrooms.

Our floor coatings create a permanent, chemical bond with concrete slabs that dry to a smooth, glossy shine and durable finish.

Two types of commercial floor coverings engineered to meet or exceed industry standards: PremierOne® epoxy floor coatings in five different styles, and PremierTrax® interlocking, flexible floor tiles.
PremierTrax flooring tiles provide a non-slip comfortable surface to walk on and a surface that is easy to clean.
Our exclusive epoxy formula dries faster and creates a harder surface than traditional epoxy.
PremierOne coatings feature ultra low VOC (Volatile Organic Compounds), making them safe for the environment.
A PremierTrax floor is tough enough to park an airplane on, quick to install, and the open-weave pattern lets spills pass through, so nothing sits on the surface.
Our floors protect against common spills, including most auto and machinery fluids, paint thinners and everyday messes like coffee, tea and foods.