Garage Shelving and Countertops
Build In Versatility with Custom Shelving and Countertops
Your garage can be used for more than just storage. Include a workbench, washer and dryer, or a gardening space and expand the use of your space. While cabinets are great for hiding clutter, open shelves and countertops will facilitate other activities in the garage by providing space to "spread out" for chores, hobbies, and even laundry.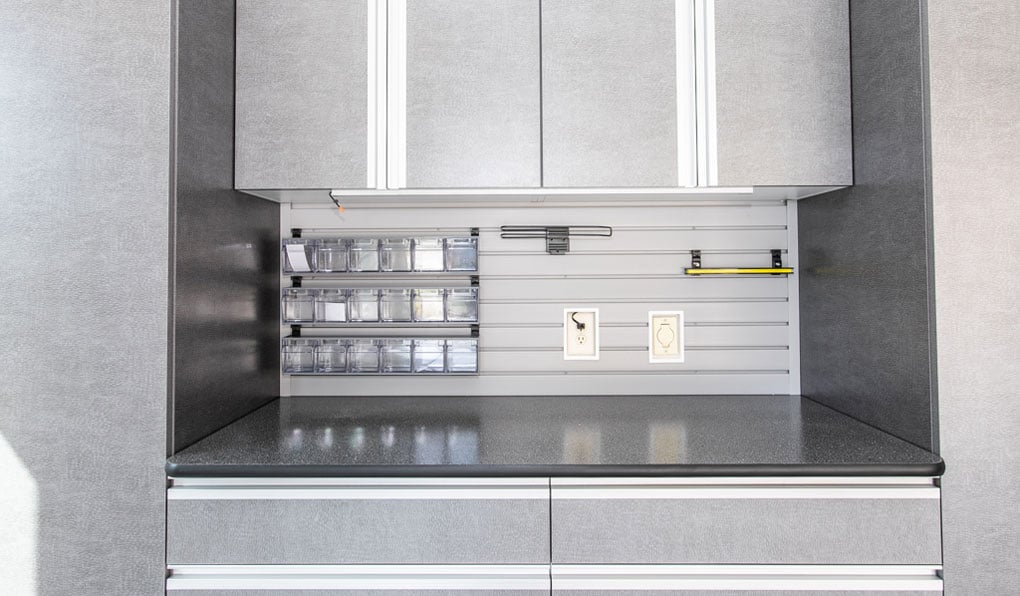 Custom countertops can be any size you need to accommodate workspaces or hobby areas. Installing Slatwall panels above countertops creates handy storage to keep tools close at hand.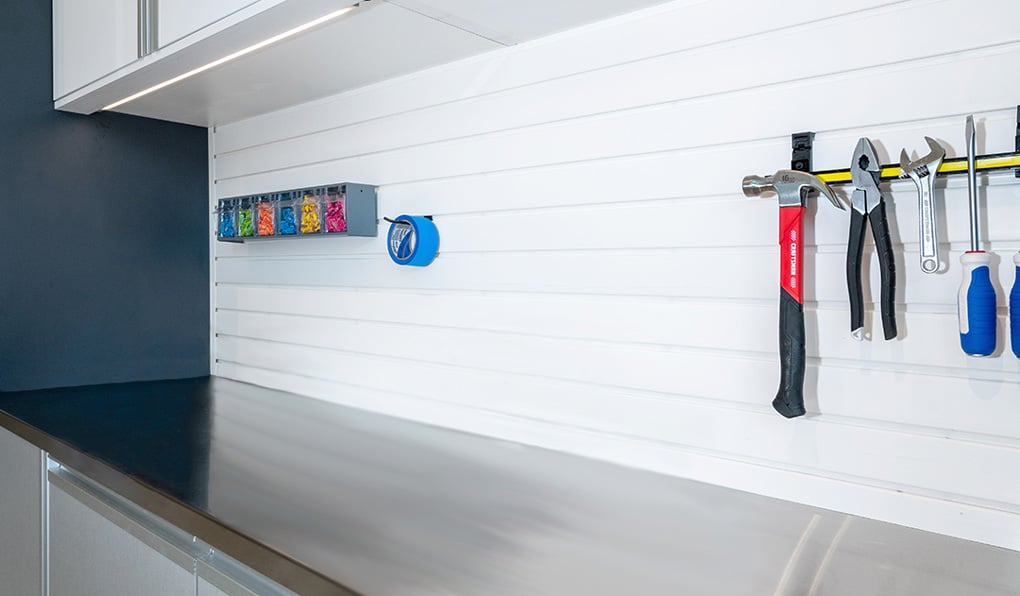 A workspace makes a great addition to your garage. Choose from Stainless Steel, Black or Butcher Block to complement your cabinets and floors.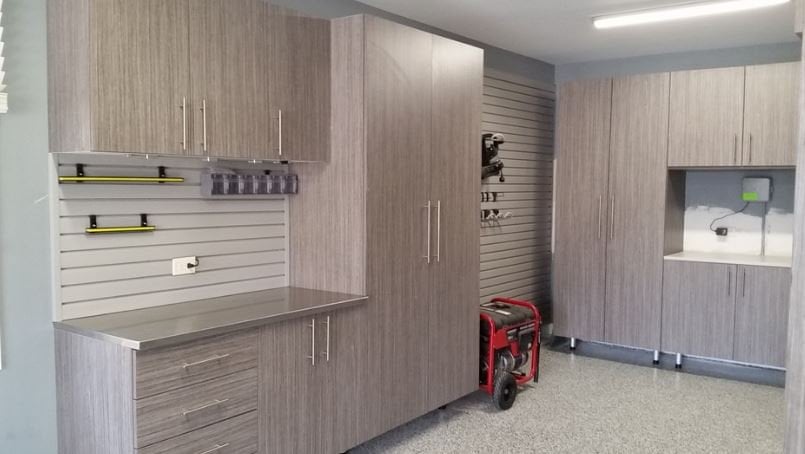 Design a space unique to you and expand your storage by adding a slatwall and workspace with your custom cabinets.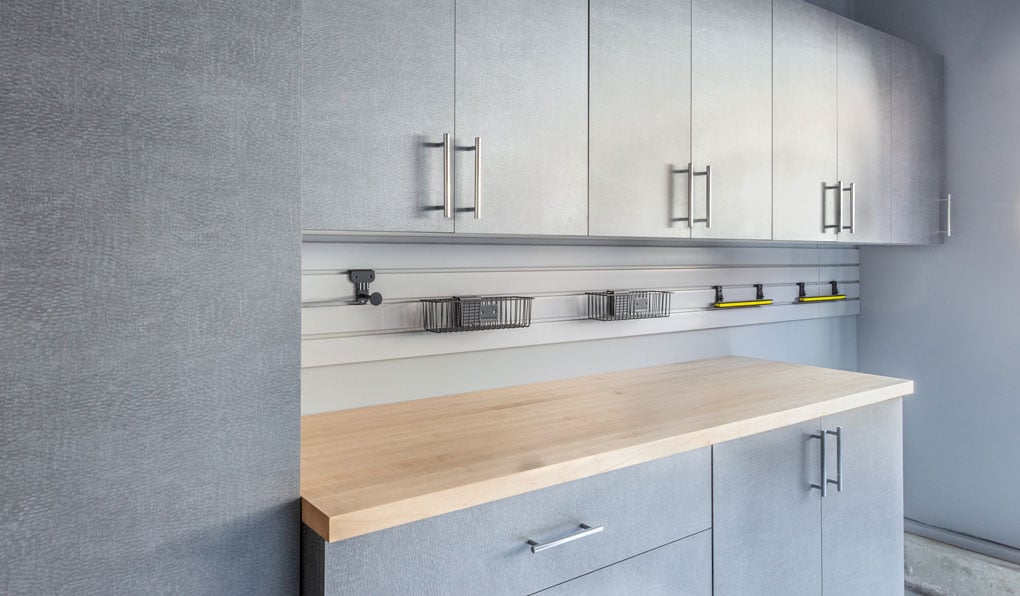 Countertop workspaces become super-efficient with essentials close at hand on Slatwall panels. Secure storage for large and small tools lets you work without interruption due to misplaced items.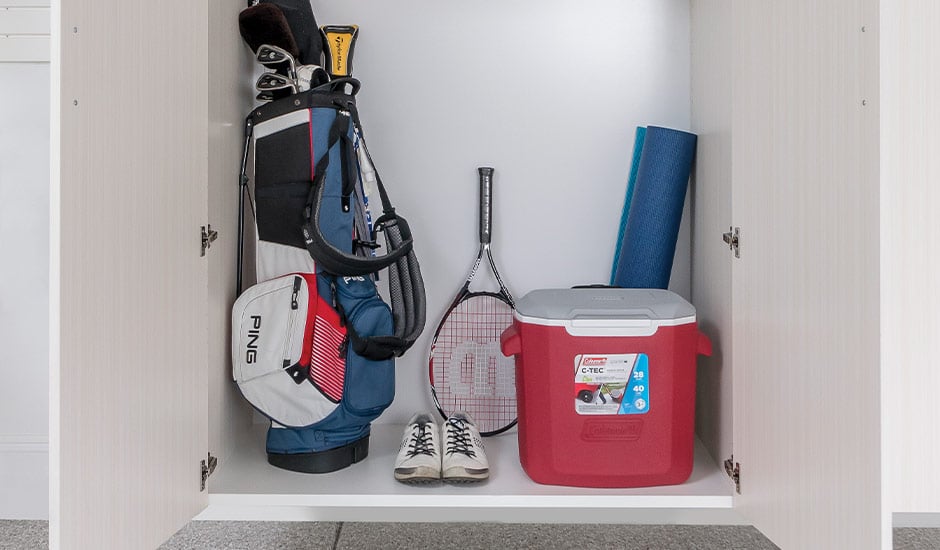 Adjustable shelves inside enclosed cabinets let you structure storage to accommodate large and small items. When storage needs a change, just add or remove shelves to stay organized.

Dress up your garage cabinets with contrasting colors for countertops and decorative hardware in metallic finishes like Polished Chrome, Matte Nickel, Oil Rubbed Bronze and Matte Gold.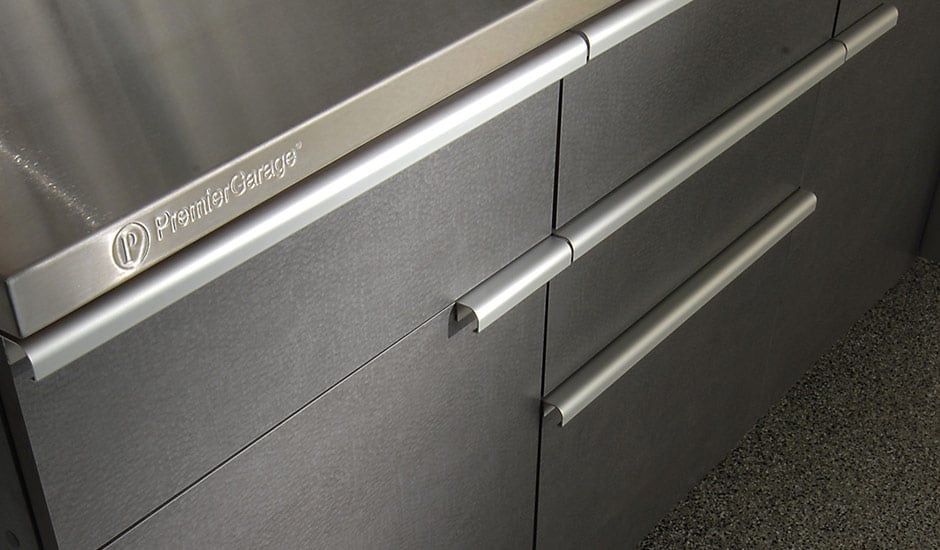 Love the sophistification of gray? Create a clean, uniform look throughout your garage with Windswept Pewter garage cabinets and matching countertops for durable work surfaces you can count on year after year.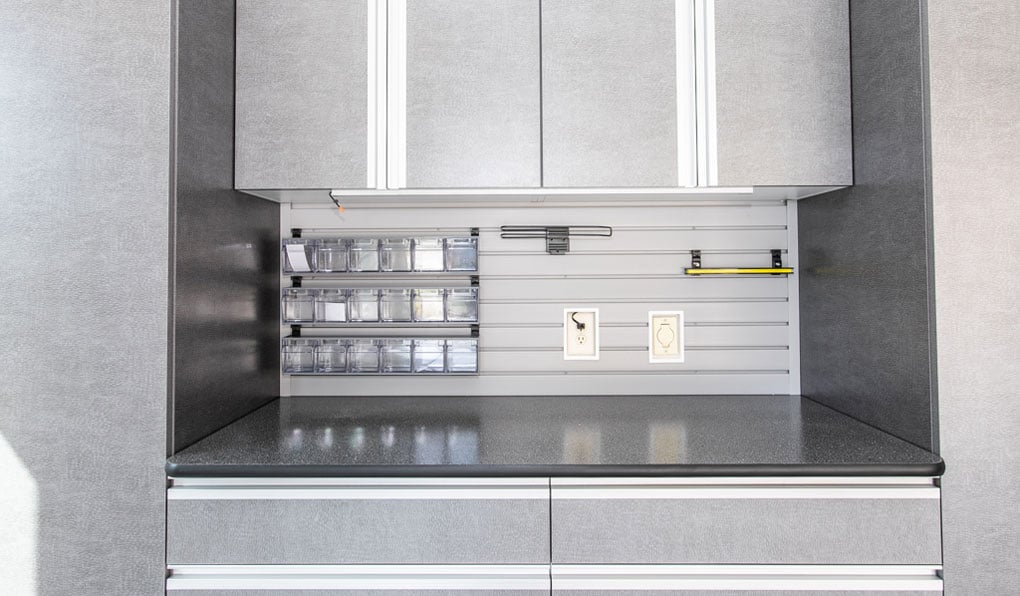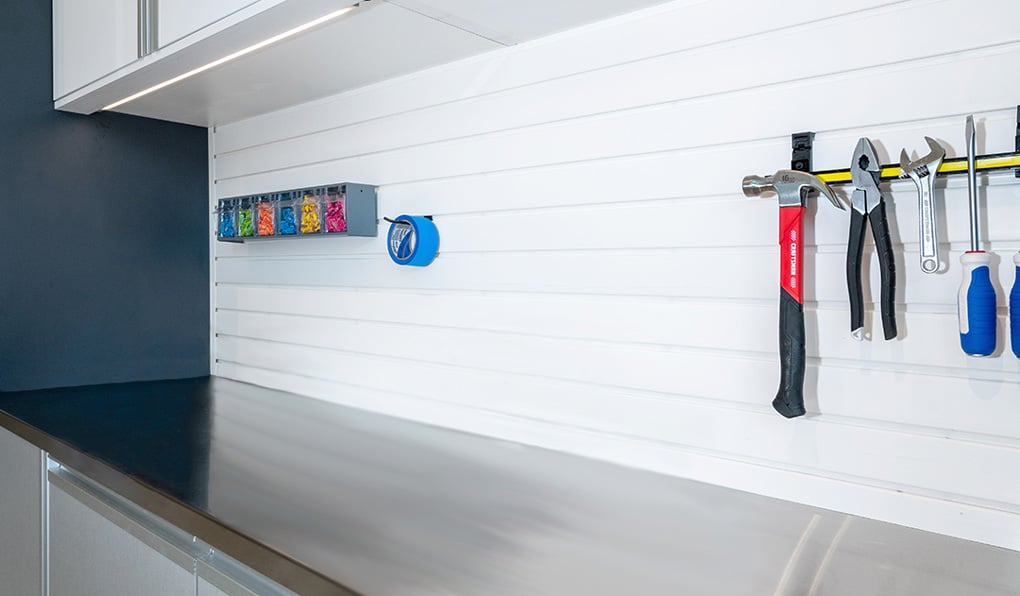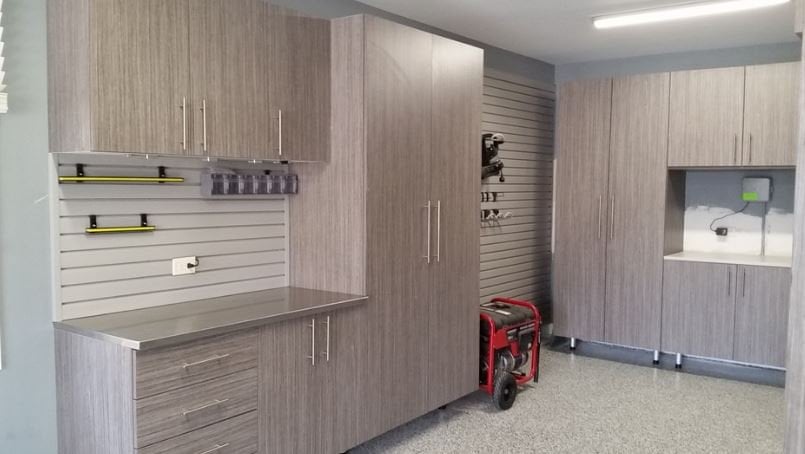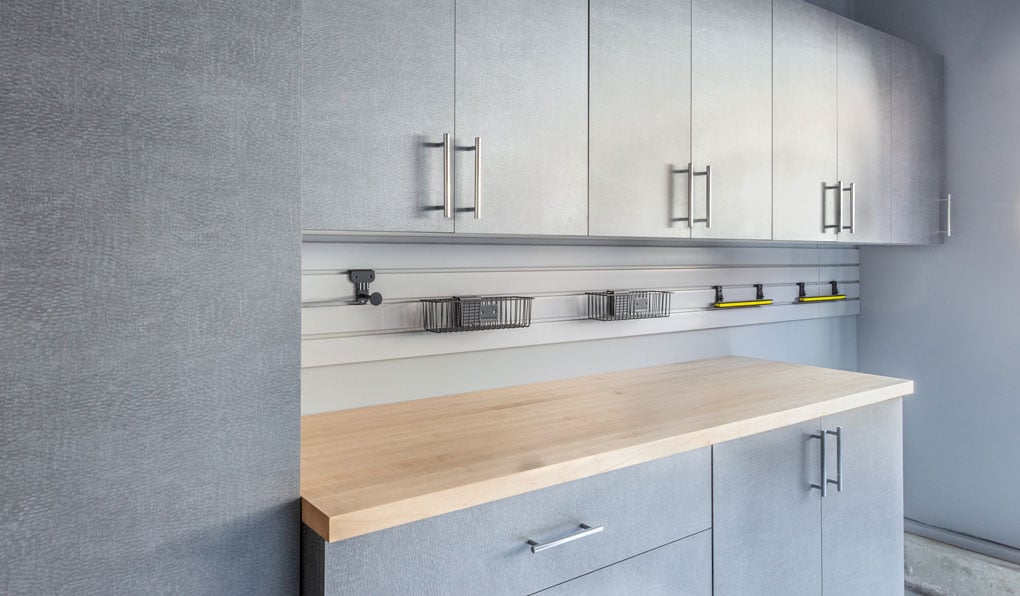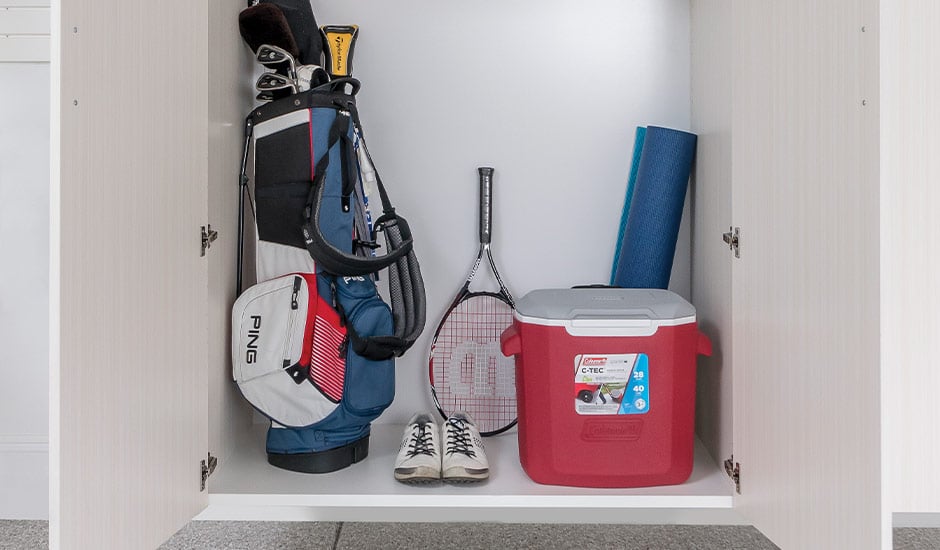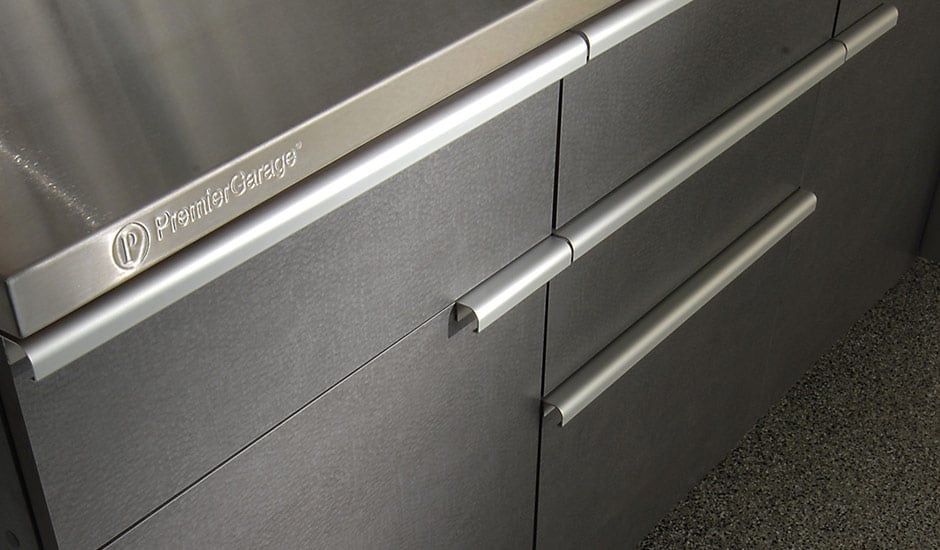 Dream Garages Are Built Here