Elevating the Boundaries of Garage Storage
Overhead storage can accommodate large items like seasonal decorations, beach and camping gear, sleeping bags, folding chairs, etc. Store seldom-used items higher up and leave the easiest-to-reach space for everyday storage needs.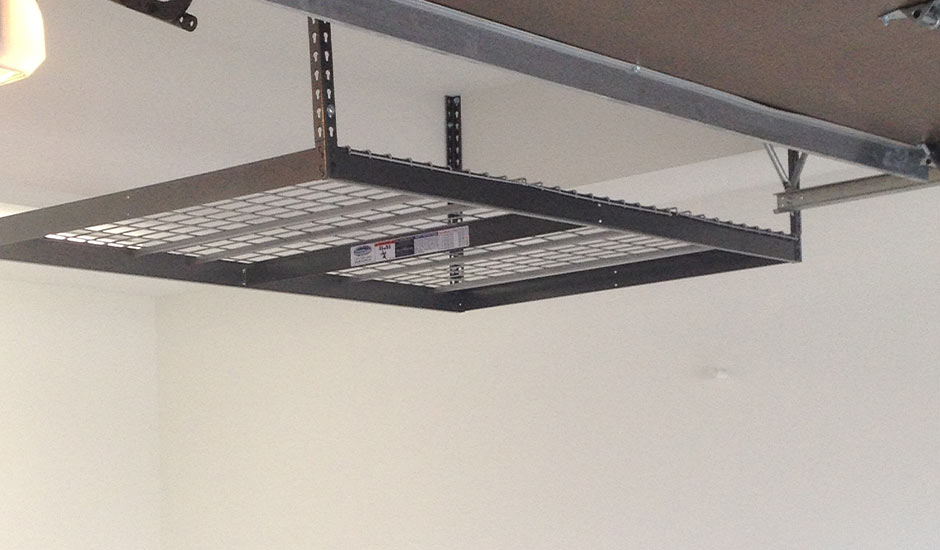 Adjustable-height overhead racks let you utilize ceiling space even if you have a low ceiling. Surfboards, fishing rods, or tires laid flat will be safe and secure until you need them.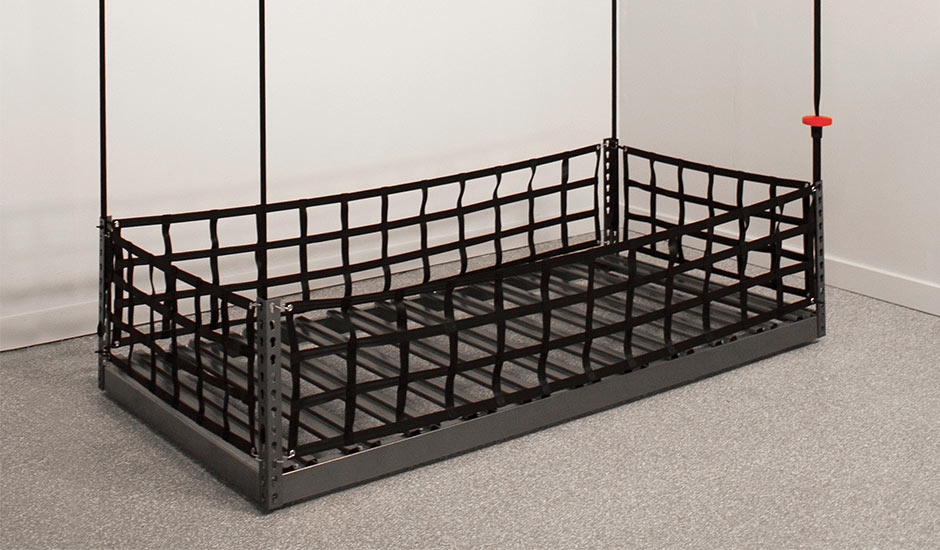 No more aching backs with overhead, motorized storage racks that come down to your level. The touch of a button lets you load up and unload everything you need to store.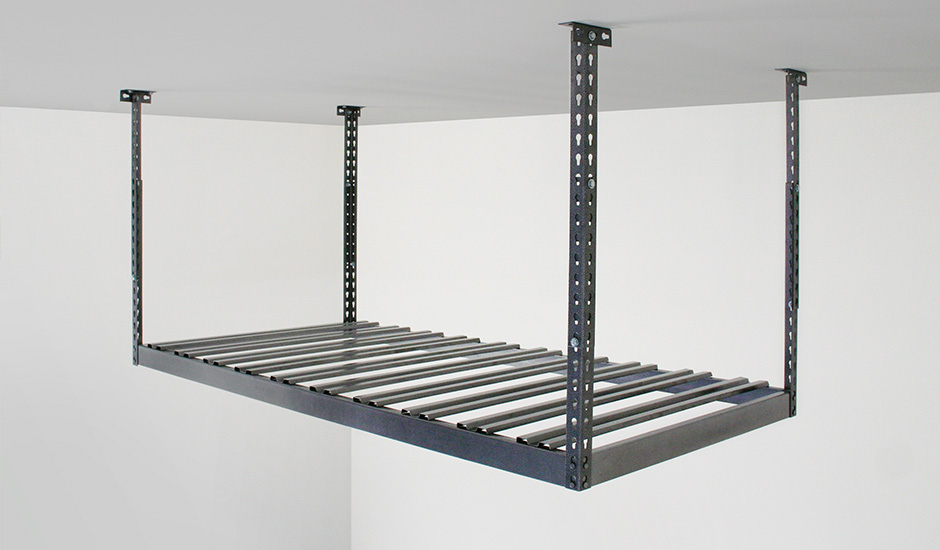 Stationary overhead racks provide secure storage for up to 800 lbs. Heavy-duty, 14-gauge steel frames let you stack boxes, bins, sports equipment, tools, and more, without worry.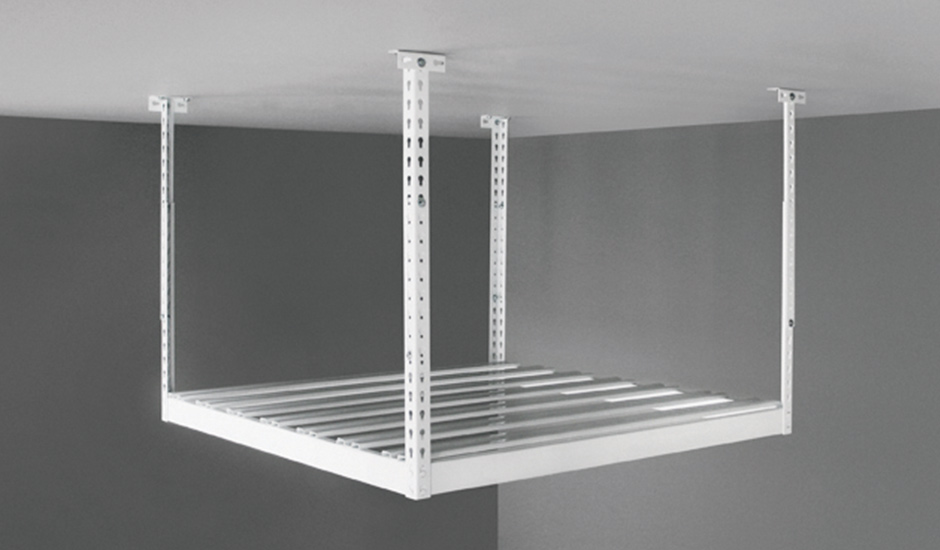 Overhead racks come in square and rectangle shapes and various shelf sizes to perfectly fit your space. Adjustable height and size means you can capture all available overhead space.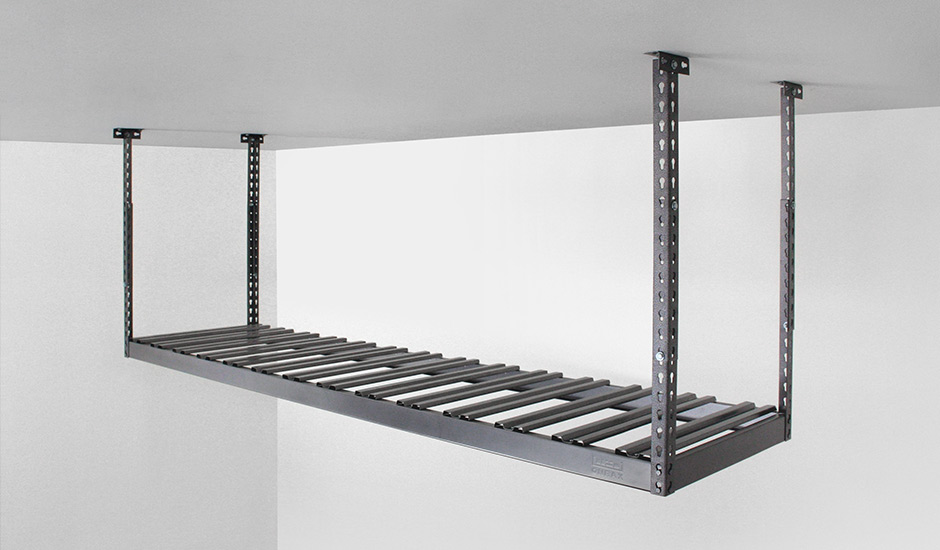 Overhead storage racks free up valuable floor space for everyday use and safety in your garage. No more tripping over bulky items or toppling stacks of boxes with secure, out-of-the way storage.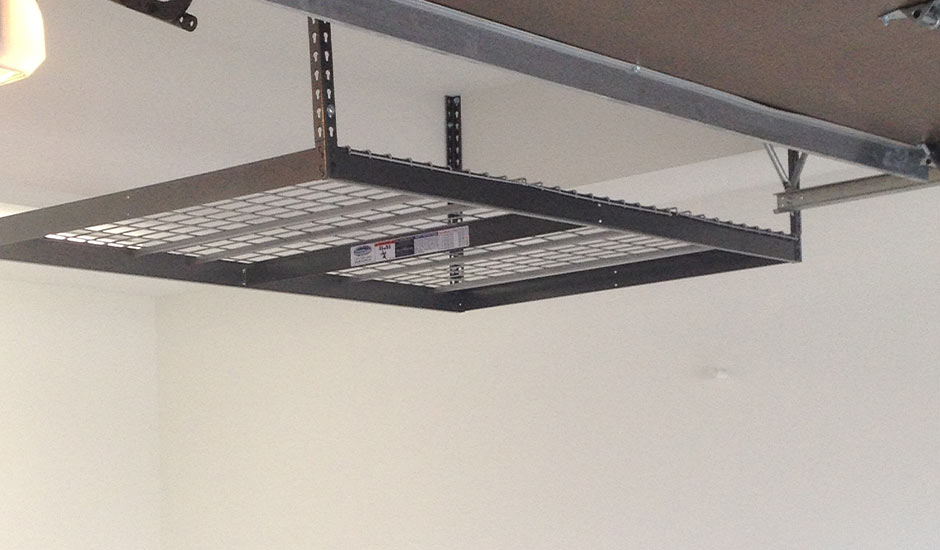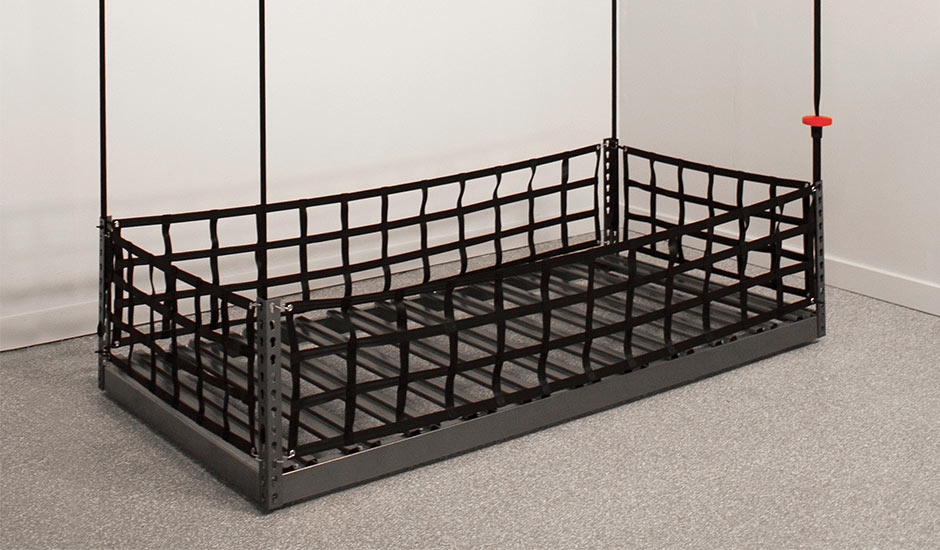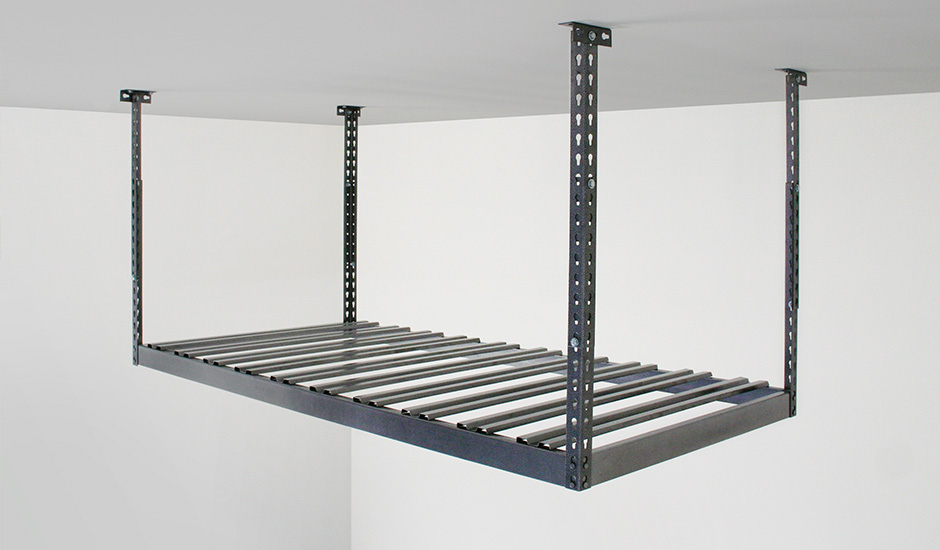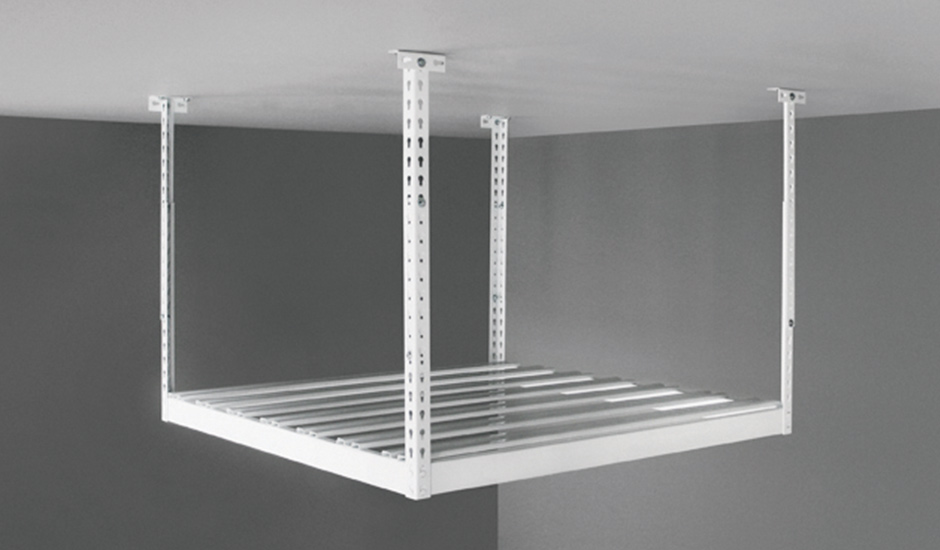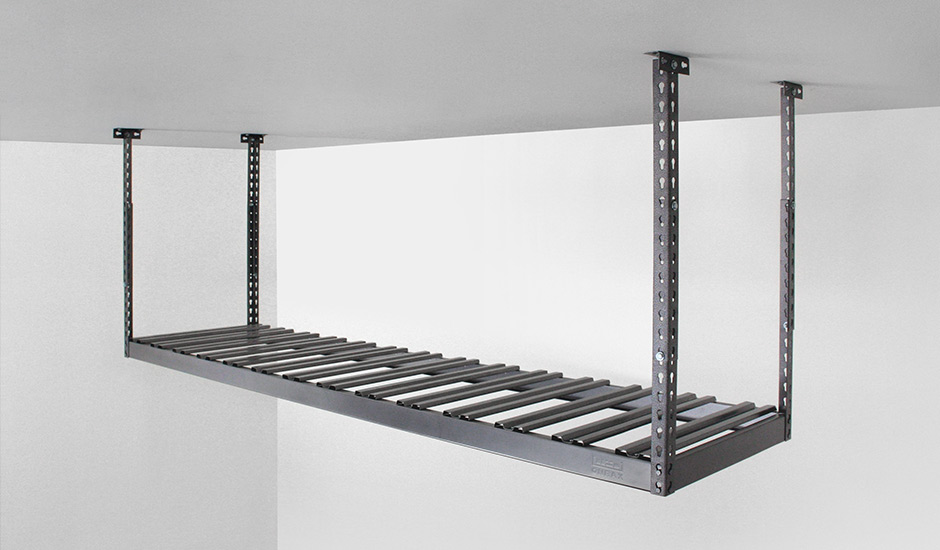 Demand More from Your Unused Garage Space
Overhead garage storage is especially good for large items or seasonal decorations that you only need to access on occasion. You'll be surprised at how much you can be stored overhead to free up floor space. This optimization of your garage provides you and your family with more options to better utilize your garage in other ways! Park another car in the garage, create a game or media area, or create a workout room in your new found space!
Stationary racks can utilize the space above the garage door.
Ideal for large items like kayaks, surfboards, sleds, and skis.
Creates safe and easily accessible overhead storage.
Easily stack boxes or bins for permanent storage.
Reduces garage clutter and opens up garage floor space
Overhead storage racks provide a safe place to organize stuff away from children and pets.
It provides easy access for out-of-the-way storage until you need it.
Overhead racks come in numerous shelf sizes and adjustable height ranges.
Garage Organization Customized for You!