How do I approach my garage makeover and what accessories are there?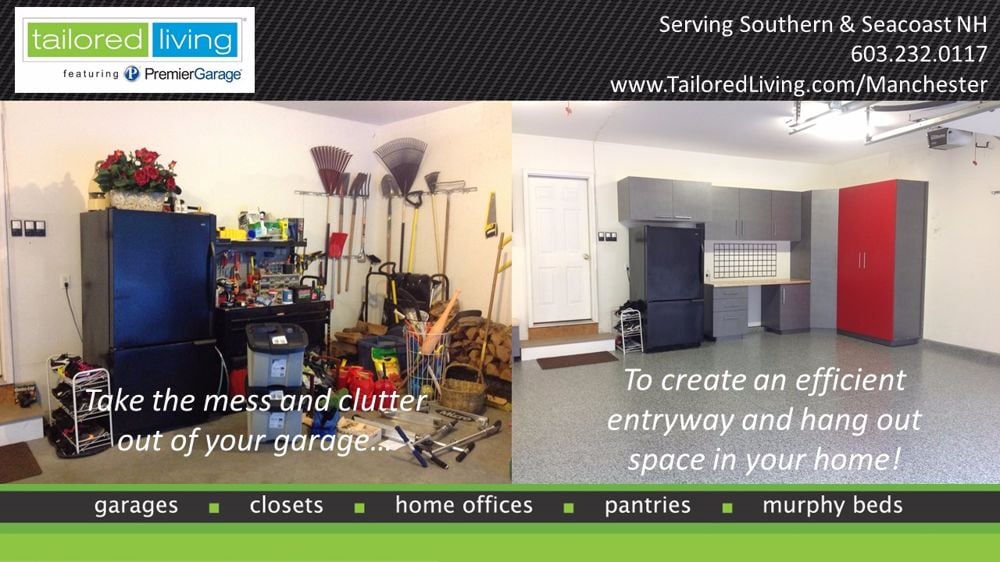 1. Clean and clutter-free - set enough time to make the space right and enlist help if needed. Multiple drawers and cabinets keep things organized, close at hand, and allow visibility and accessibility of frequently used items. Other materials can be locked away safely.
2. Sort and consolidate items- group related items into piles and help to streamline routines. Use shelving, cabinets, drawers and a variety of grid-wall accessories to keep needed items close at hand.
3. Divert Attention - where there is clutter, use color, texture, and creativity to create a space that stands on its own and creates architectural interest; a bold paint job can take it from just clean to outstanding. Adding stylized stainless pulls and butcher block countertops can make for a one-of-a-kind look.
4. Go vertical and add storage options - provide enough shelving to store your items but don't cover every wall; a slat storage system and/or adjustable wall rack can provide the storage for sports equipment, sliding metal storage bins, tools and more making your system versatile and expandable.
5. Double duty - combine storage with decorative art. Display racks can turn storage into wall art.
6. Smart varieties - locker style cabinetry and trumpet chandeliers can create an illusion of living space. A Premier Access (sliding door) can make it easy to navigate your garage.
7. Take advantage of the ceiling - slated walls, ceiling hooks, and overhead storage can accommodate sea kayaks, beach cruisers, golfing equipment and off-season luggage.
8. Out of sight - a humidity-controlled closet can house golfing bags, clubs, and equipment and fishing nets.
9. Keep dirt outside - epoxy flooring comes in a variety of colors and can be mixed and matched to various patterns. A designer from Tailored Living NH can put in a favorite sports logo or design.
10. Reuse and repurpose - use items from around the house to help you organize; add casters to the bottom of items to make them mobile.